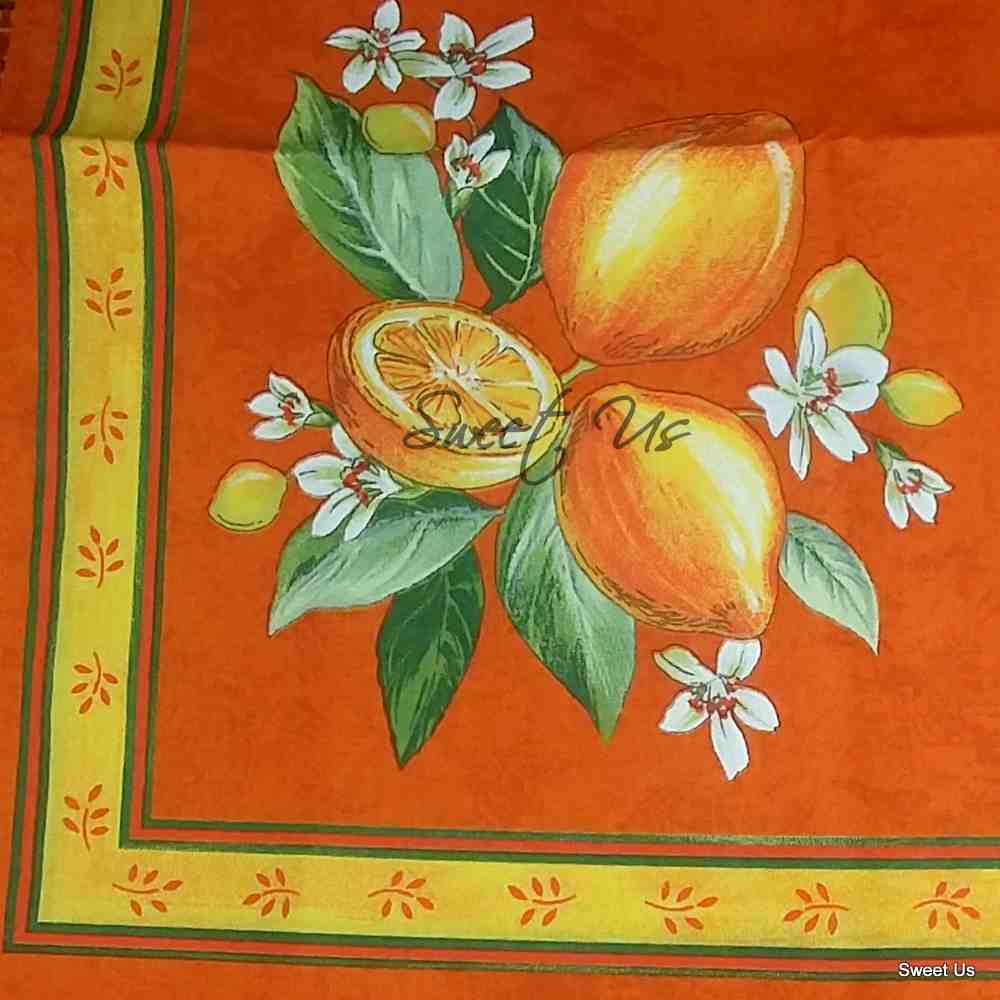 Le Citron Cotton Luxurious Table Napkin, Dinner Napkin, Flame
---
ELEVATE YOUR KITCHEN AND DINING DECOR WITH THIS TIMELESS FLORAL ELEGANCE, A PALETTE OF ROMANCE
Inspired by the beauty of nature, our table napkin showcases delicate lemons as a testament to nature's artistry, adorning your table with its soft, blushing petals. The green leaves provide a perfect complement, adding a touch of freshness to your dining space. Shades of orange, from the softest blush to the deepest, infuse your surroundings with a sense of romance. It's a canvas that captures the essence of love and beauty.
VERSATILE AND DURABLE FOR ANY OCCASION
Whether you're hosting a special event or adding elegance to everyday meals, our table napkin transforms your dining area into a place of style and grace. It's the perfect canvas for memorable moments, for everyday use, or special occasions, such as picnics, weddings, and holidays.
PREMIUM QUALITY MATERIAL
Made from premium 100% cotton, our table napkin is not only a feast for the eyes but also a durable addition to your dining collection. It offers beauty and functionality for years to come.
MACHINE WASH, EASY CARE LUXURY
While it exudes the charm of a bygone era, our table napkin embraces modern convenience. It's easy to care for; simply machine wash and tumble dry to keep it looking its best.
SUITABLE TO ELEVATE ANY TABLETOP DECOR
About 19 x 19 inches Table Napkin
SWEET US CUSTOMER SATISFACTION PROMISE
Contact us for defects. We promise a refund and will work to resolve the issue promptly.
Please note that product colors vary slightly from online pictures, buyers are responsible for customs duties or other charges.
---
Share this Product

Share Now