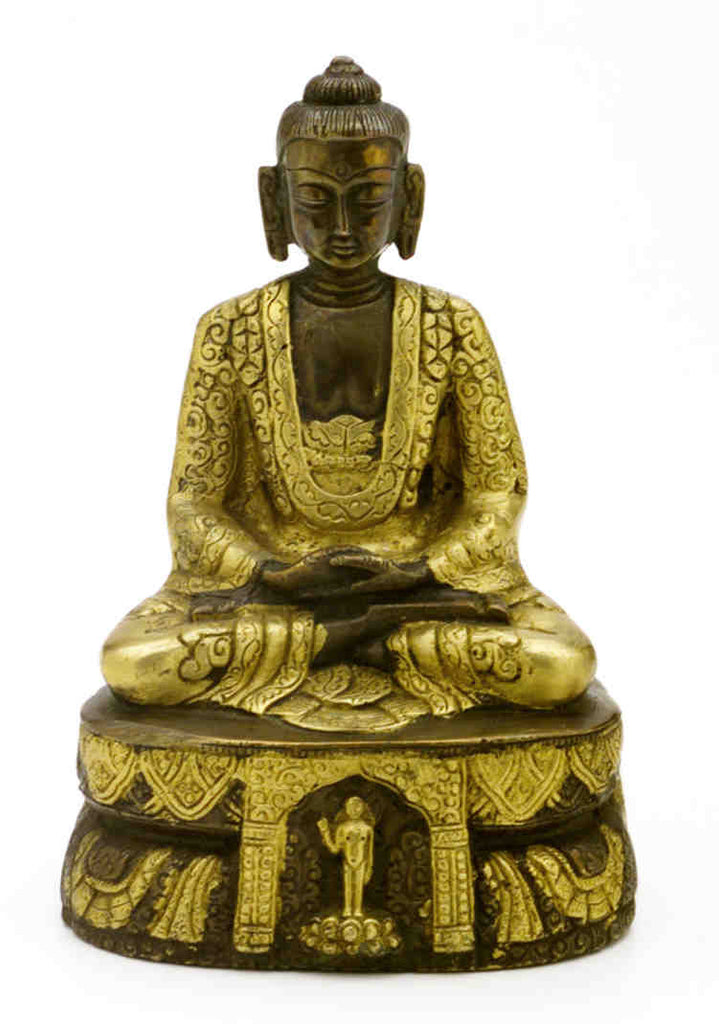 Antique Brass Seated Buddha Shakyamuni Statue 7" High Amitabha Budhism Figure
---
This beautiful intricately detailed statue of Shakyamuni Buddha seated in meditation is about 7" high and is a must for your home. It has been crafted tastefully and displays its intricate craftsmanship in copper brass finish. Buddha is a symbol of Enlightenment and makes for a perfect gift for any occasion.
Features:
Size: about 7" High

Copper Brass finish

Buddha is a symbol of Enlightenment
Fine Print:

We assure the best quality workmanship and material of our products & are confident you won't have to return but in case of product defect we will refund your money back after deducting the shipping cost. 100% Guaranteed!

Since our products are handcrafted, there may be a little variation in size, color and thickness of the product

The actual products colors & shades may vary slightly from online picture

The buyer is responsible to pay any customs duty or any other charges incurred in the buyer's home country.

The beauty of handcrafted items is that they are unique & imperfect. Artisans literally make these items by their hands so there may be variations to imperfections in their print and/or weave. As a connoisseur of handicrafts please contact us and we will try our best to remedy the situation.
---
Share this Product

Share Now