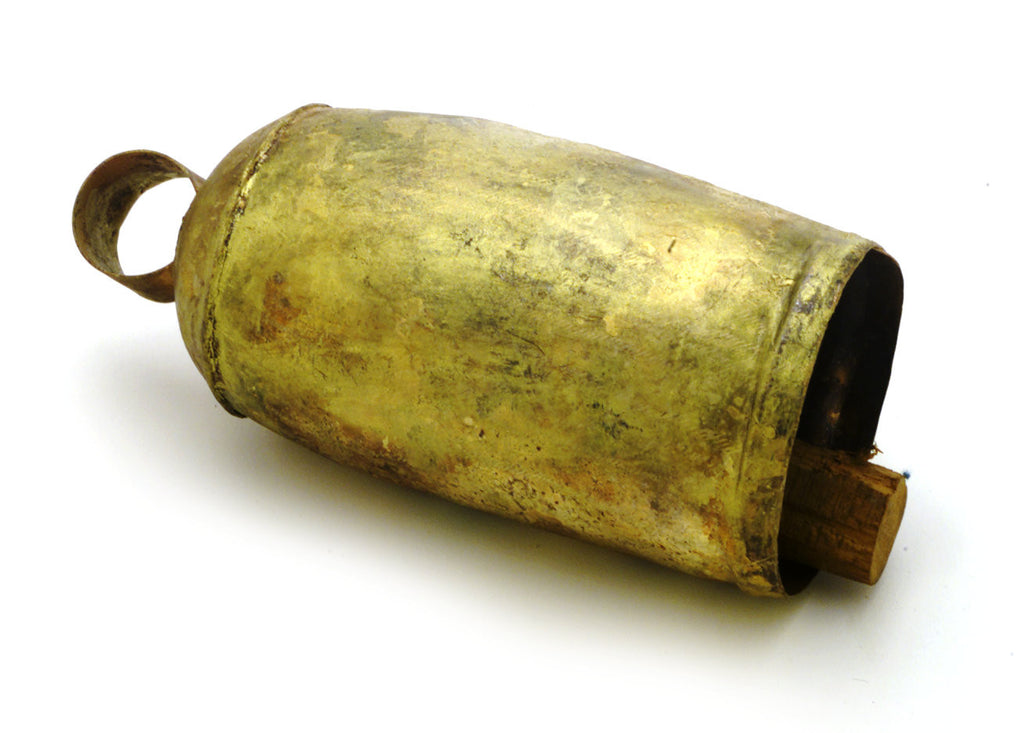 Dome Top Large Tin Bell 5 inches High with Wooden Striker
---
ENHANCE YOUR HOME DECOR WITH THIS BEAUTIFUL HAND CRAFTED BELL CHIME
This bell is very well made in using a special tin metal alloy that makes a nice loud and tinkling sound using an audible clapper or ringer.
MAKES SOOTHING, CALM SOUND
They make soothing sound that is music to ears and enhance your peace and tranquility by creating a peaceful, serene, calm environment with their sound.
SAFE AND INCREDIBLE FOR EVERYDAY USE AND SPECIAL OCCASIONS AND HAVE MULTIPLE USES
These bells can be used for Craft work, Wedding, Anniversary, Birthday, Picnic, Door Bell Cow Bells Goat Sheep bells.
SUPPORT THE ARTISANS
With every piece you buy you are supporting the artisans that have handcrafted this piece of art and helping the economic upliftment of their family
AUDIBLE CLAPPER RINGER
Each Bell has an audible Clapper or Ringer
HOLE AT TOP
Each Bell has a Hole at the top to tie a Rope for Hanging
BELL SIZE
Each bell design varies in size from about 4.75 to 5 inches
CUSTOMER SERVICE GUARANTEE
We stand behind our products. Please contact us if you have any questions and we will do our best to resolve the issue
Fine Print:
The actual product colors shades may vary slightly from online picture
The buyer is responsible for paying customs duty or any other charges incurred in the buyer's home country.
---
Share this Product

Share Now
---
More from this collection